Install Designer - Downloads Tweet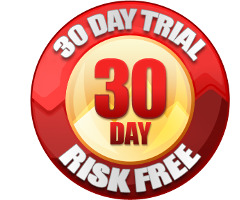 Install Designer Trial version is a fully functional version of product - it will run for 30 days on your machine without limitations so you can try all features.

After 30 days Trial period some features will be disabled. You need to purchase license.key if you want to continue using the software with all features enabled.

Thanks to all who submitted bugs, requests or any comments!
Download Trial Version
Click the button to start downloading the latest version: (or try direct link: install-designer-setup.exe, 7.5 MB)

What's new in the latest version?

If you want to download only manual (link: installdesigner.chm, ~2.6 MB).
Video tutorials
The next two videos show basic features of Install Designer - how to start and create new dialog (installer's page) from scratch.
Start with our tool in 5 minutes and
save more than 75% of your time!
Inno Setup:
NSIS:
Operating Systems
Install Designer is compatible with the following operating systems. Minimum service pack levels are indicated where applicable.
Windows 10 (all versions)
Windows 8 (all versions)
Windows 7 (x86 and x64, all versions)
Windows Vista (x86 and x64, all versions)
Windows XP Professional SP3 (x86 and x64)
Windows XP Media Center Edition SP3
Windows XP Home SP3
Windows Server 2008
Windows Server 2003 SP2
Performance
Install Designer requires little more than a system fast enough for software development.
Additional Requirements
For correct compiling NSIS or Inno Setup scripts you need to have installed:
Ansi or Unicode NSIS 2 (version 2.46 or newer) or NSIS 3 (recommended!) - for creating NSIS dialogs.
The Latest NSIS version can be downloaded here.


Ansi or Unicode Inno Setup 5 (version 5.4.0 or newer) or Inno Setup 6 (recommended!) - for creating Inno Setup dialogs.
The Latest NSIS version can be downloaded here.
Found a bug or you have a question?
We are working hard on the product and we are improving it every day. If you find any bug please report it!
If you have any ideas, suggestions or issues with our product please
let us know
!
The most common questions, problems and situations are mentioned in
F.A.Q section
.
Copyright Statement
All material on this web site is Copyright © 2019 - 2022 unSigned, s. r. o. All Rights Reserved.
To download Install Designer EULA click this link (install-designer-eula.rtf, 84 kB).


Trademarks

Microsoft, Windows and Visual Studio are trademarks of Microsoft Corporation.
RAD Studio is trademark of Embarcadero Technologies.
All other trademarks mentioned on this web site are the property of their respective owners.

Additional Copyrights

Inno Setup, Copyright © 1997 - 2022 Jordan Russell. http://www.jrsoftware.org/
NSIS, Copyright © 1995 - 2022 Contributors. http://nsis.sourceforge.net/